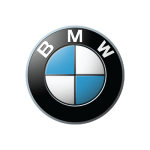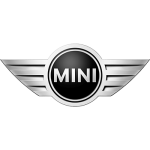 BEMW will service your BMW or Mini to manufacturer's specifications without voiding your new car warranty.

BMW/Mini AOS Authorised
BEMW are proud to be one of few privileged workshops outside the BMW/Mini dealer network to be granted authorisation to access to BMW's Aftermarket Online Sales (AOS). This means we can record your BMW/Mini's service record online so that any dealer can access it for your vehicle, which is important when servicing cars still under new car warranty. It also means that we have access to all official BMW/Mini technical bulletins, wiring diagrams and workshop manuals right at our fingertips.
A note about BMW oil change intervals…
From 1995 onwards, BMW's service intervals have stretched from an average of 15,000kms to now almost 30,000kms between oil changes. Unlike the service reminder used by Land Rover (every 12,000kms) or the Audi and VW service reminder (every 15,000km), BMW's Oil Change reminder is an intuitive device that counts down quicker or slower depending on whether the vehicle is used for short trips or longer distance driving. Hence, there are no set mileage services for a BMW – the oil change interval will vary from car to car and driver to driver.
Regardless of how you drive your BMW, at best it will only tell you it needs an oil change every 20,000kms or 2 years. While we at British & European Motor Works love our BMWs and respect BMW's engineering wisdom, this is one topic where we disagree with their recommendations. And it's not just us – look at the pages of links and images that come up when you Google "BMW Engine Sludge Problem". We see it as a tension between engineers (who likely recognise that more frequent oil changing is better) and marketers who wish to push the advantages of longer service intervals to help them sell new cars.
We strongly advise that you should change your BMW's engine oil at least every 10,000kms, or once a year. We call this oil change an In-Between Oil Service and it's a quick 45 minute oil and filter change, but also includes a full safety check of all the key components of your vehicle. It's not as comprehensive a service as what is required when the Oil Change is due according to the BMW service reminder, nor is it as expensive.
If you own a 2006 or later model BMW, the Service Reminder will flag a service called a "Vehicle Check" every 15,000kms or once a year. Our In-Between Oil Service incorporates everything required at this Vehicle Check and will not cost you much more than what the dealer will charge you for doing the Vehicle Check, but with us you get your engine oil changed as well!
Looking after your car this way will help ensure that you avoid the engine sludging and other associated problems, but will also help to enhance its resale value when compared to other cars who haven't been afforded the same level of care.
What if you have free servicing for the first 3 years with your new BMW?
Please remember to call us for a quote when you need brakes, as brakes are not included in the cost of your BMW service plan. We can offer you a considerable saving on your brakes change when compared to a BMW dealership. BMW Transmission Servicing
BMW say that their German designed ZF Automatic Transmissions are "Filled for Life" and therefore do not require servicing. This, we're afraid, is another area of disagreement between us and BMW. We use the same ZF trained transmission specialist/rebuilder that most of Sydney's Audi/VW, BMW & Land Rover Dealers use, and on the rebuilder's advice, most of the issues that occur within BMW transmissions are due to excessive wear that could be minimised by regular transmission oil changes. Hence, in the interest of better long-term car health and likely financial savings, we recommend changing the transmission oil in your BMW every 40,000kms. It's a simple drain and refill of the transmission oil, and with the cost of a reconditioned transmission being anywhere from $3500 to $6000, it's fairly cheap insurance.
Of course for BMW and Mini we offer all the following services:
All Mechanical Repairs
Electrical Repairs
Annual Registration Inspections (Safety Check)
Air Conditioning Service & Repairs
Cooling System Service & Repairs
Batteries
Steering and Suspension Work
Brake and Clutch Replacement
Brake Fluid Flush (Recommended by BMW every 2 Years)
Engine Rebuilding or Replacement
Transmission Service and Overhaul
Pre-Purchase & End of Warranty Inspections
Bluetooth Phone Module Repairs
Remapping of your engine ECU for more power and/or fuel economy. Turbo diesel and petrol vehicles benefit greatly from this! Read more on Vehicle ECU Remapping here.