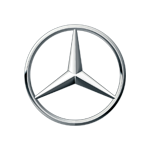 BEMW will service your Mercedes to manufacturer's specifications without voiding your new car warranty.

Mercedes Benz recommends the following service intervals for their vehicles:
25,000kms/12 months whichever occurs first for all non-AMG powered vehicles
20,000kms/12 months for all AMG and non-AMG V12 powered vehicles
15,000kms/12 months for AMG V12 powered vehicles
Mercedes have two basic services, either an A Service or a B Service and the schedule alternates from A to B to A to B as per the intervals mentioned above. The B Service encompasses everything in the A service, plus more.
However, certain service items such as fuel filters, spark plugs, coolant and brake fluid etc. are not included in either the A or B services and are instead replaced at set milestones which may coincide with either an A or B service. Obviously the cost of these items and the additional labour to replace them is in addition to the set price of the A & B services. Here at BEMW we will always advise you prior to carrying out any additional work, if any additional items are due for replacement and seek your approval first.
As with BMW, here at BEMW we disagree with Mercedes' 25,000km oil change intervals and have seen plenty of proof to justify our position on this subject.
As the engine oil breaks down, engine sludge builds up, (this sludge acts very similar to having clots in your arteries by restricting or completely blocking oil flow to various components inside your engine), which then leads to expensive problems such as failed turbo chargers, noisy valve hydraulic lifters, variable cam timing faults and oil leaks due to blocked engine breathers.
Once the sludge is there, it's impossible to clean it out without dismantling the engine. Using an engine oil flush is risky, as it may loosen up sludge that was not causing an issue and allow it to get in and block something. This scenario can happen even after an oil change without using a flush, as the new oil will have a cleaning effect due to the detergents in the oil. So the key to the problem is prevention by more frequent oil changes from early on in the cars life. Once a year is still OK, if you don't do many kilometres.
So to keep your Mercedes servicing simple we recommend halving the service interval mileage from 25,000kms to 12,500kms or still once a year whichever occurs first. We have created what we call an "In-Between Service". It's a quick 45-minute service changing the engine oil and filter and includes a quick safety check. The cost is approx. 60% of an A Service. We still do the recommended A & B services at the 25,000km intervals.
Not only will this help ensure the longevity of your Mercedes engine, it will add to the resale value of your vehicle. We can assure you, there is no way in the world we would ever buy a used vehicle with 100,000kms on the odometer if it's only had 4 oil changes. No matter what make it was.
BEMW Recommended Mercedes Benz Service Schedule
12,500km / 1 Year In-between Service
25,000km / 2 Years A Service
32,500km / 3 Years In-between Service
50,000km / 4 Years B Service
72,500km / 5 Years In-Between Service and the cycle keeps repeating.
Of course this is all recommended only and should you wish to stick with only the Mercedes A & B Services, we are only too happy to comply. Mercedes Transmission Servicing
Mercedes recommend changing the transmission oil and filter once only at 50,000km or 3 years. Here at BEMW when we need to rebuild an automatic transmission we use the same ZF trained transmission specialist/rebuilder that most of Sydney's BMW, Audi/VW and Mercedes Dealerships use. On this specialist's advice, most of the issues that occur within these transmissions are due to excessive wear that could be minimised by changing the transmission oil more often. We therefore recommend repeating the transmission oil and filter change every 50,000kms.
Of course for Mercedes we offer all the following services:
All Mechanical Repairs
Electrical Repairs
Annual Registration Inspections (Safety Check)
Air Conditioning Service & Repairs
Cooling System Service & Repairs
Batteries
Steering and Suspension Work
Brake and Clutch Replacement
Brake Fluid Flush (Recommended by BMW every 2 Years)
Engine Rebuilding or Replacement
Transmission Service and Overhaul
Pre-Purchase & End of Warranty Inspections
Bluetooth Phone Module Repairs
Remapping of your engine ECU for more power and/or fuel economy. Turbo diesel and petrol vehicles benefit greatly from this! Read more on Vehicle ECU Remapping here.